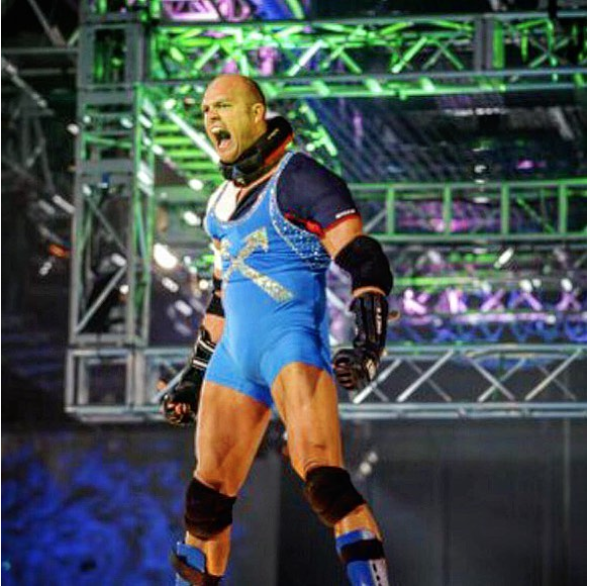 Here is a snippet from the recent interview I did with HFE on 'Becoming the Ultimate Gladiator', go and check out the for the rest! (HFE's blog)
Speaking in a recent interview with HFE, a leading provider of personal trainer courses, James talked about his electric career to date and current projects.
He started by looking back to the early days of being featured in magazines, taking part in bodybuilding shows, and catching the eye of the Gladiators' producers: "They said they liked to meet… they then came to see me at another bodybuilding show… and said 'we really like your look, we really like your height, would you like to come down next week to audition for the show?'"
For someone as hard-working and committed as James, being on Gladiators was never about the glitz and glamour of TV, but about being the best at what you do. He reflected on just what it took to master the toughest events on the show, work that would eventually lead him to be crowned the Ultimate Gladiator: "I joined a climbing wall, I was pushing cars around a car park, tying my feet together and boxing to mimic the Duel, gymnastic rings to mimic Hang Tough… I'd find some way to mimic each event."
Post-Gladiators, James had a highly successful acting career which included TV appearances and countless tours of the UK and US. Fitness, however, has always been a constant throughout his life, so his work with Chelsea Fitness and his Fitat40 campaign made perfect sense: " I've always enjoyed it, especially right now with the Fitat40 campaign. We're getting the point across about how the body changes as you age and I do write for a lot of magazines as well."
With regards to how the next generation of fitness professionals can make their mark, James offered this advice: "I think fitness professionals should focus on specialising in a few fields and becoming an expert.  Once you start building up a client base and word of mouth spreads that you're very good at what you do, that's an easier way to run a business rather than trying to grab anyone you can to train."
Read the full interview on HFE's blog.