MY MISSION IS TO NOT ONLY HELP YOU LOOK AND FEEL GREAT, BUT ALSO TO BUILD AND SUSTAIN LIFELONG HEALTHY HABITS
WITH CONSISTENCY, COMMITMENT AND ACCOUNTABILITY IT IS INCREDIBLE WHAT CAN BE ACHIEVED
I started working with James knowing I had some aspirational goals, however I was unsure how to achieve them. With his positive and motivational personality, I lost 13% body fat in 13 weeks and my overall health drastically improved. As a result, my posture improved and long term pain in my back and knees disappeared.
I asked for James' help prior to my upcoming wedding. Even though I had been exercising regularly for a number of years, James showed me the importance of a healthy diet and provided me with the tools to reach goals I never believed possible.
Due to my busy and erratic work schedule, I found it really difficult to find the time to exercise. Through his fun workouts and adapted nutrition plans, my energy levels improved and I was exceeding the goals I set myself. Working with James has helped me to find my motivation and prioritise my health again.
Training with James was one of the best decisions I have ever made. Through training with him, I was able to train more effectively, change my body shape and increase my strength. James not only challenged my view of what was possible but supported me into making it a reality.
Both myself and my husband wanted to lose 1.5 stones each prior to our honeymoon. Not only did we reach this objective, we lost over 2 stones each and dramatically reduced our body fat percentage. James made it challenging and fun!
Your custom package includes:
You will be trained by me personally with regular check-ins
It does not matter how much experience you have in the gym. I will make sure your training plan is challenging and will help you to hit your goals.
My goal is to help you achieve the goals you never thought were possible. Based on your progression, I will change your training and diet plans regularly. 
I will be with you every step of the way. You will have a constant level of support to guide you through every step of your journey.
An exclusive 20 minute Skype call with me where you can ask me anything in relation to training, nutrition, supplementation or lifestyle habits.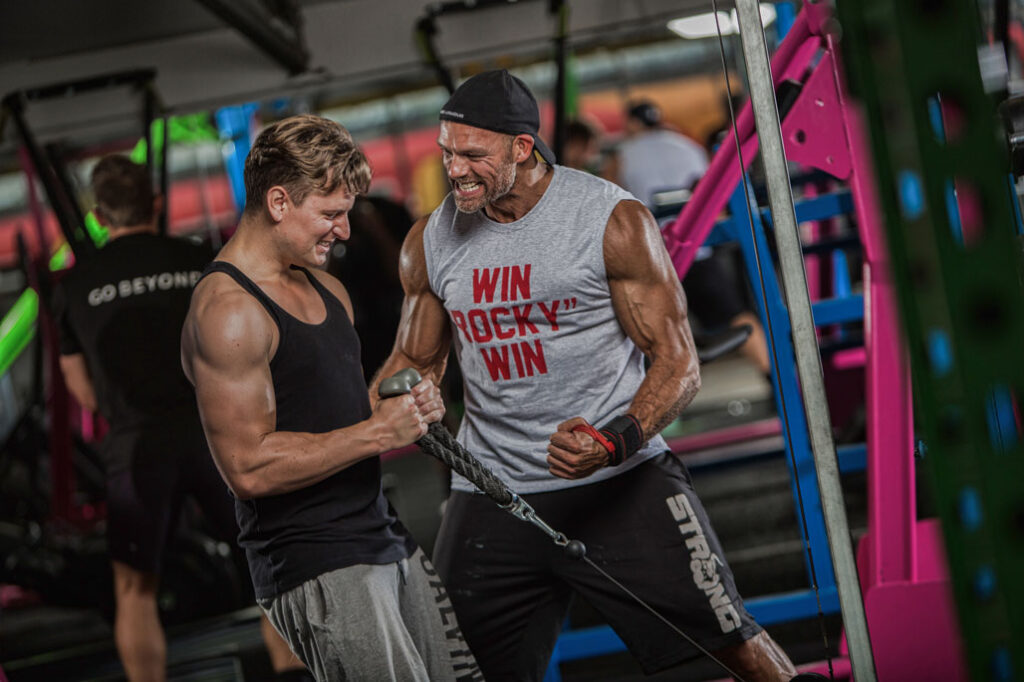 I have over 10,000 hours' experience spanning over 35 years as a Strength and Conditioning Coach. I have competed at world level for Bodybuilding and Strongman. After appearing on the UK television show, Gladiators as 'Hunter' for 9 years, I won the title of 'The Ultimate Gladiator' in the final show, 'Battle of the Giants'. I have spent years researching the best and most progressive ways to train your body in the most effective way possible.
I am targeting those whose goals are fat loss, strength and muscle building. I am also focusing on a demographic very close to my heart, the over 40s. I am familiar with the perils of aging and how to adjust and personalise programs accordingly. Every program will be bespoke to your needs and through the use of my app, I will be able to map out your progress every step of the way. My goal is to make you look and feel like the ultimate version of yourself.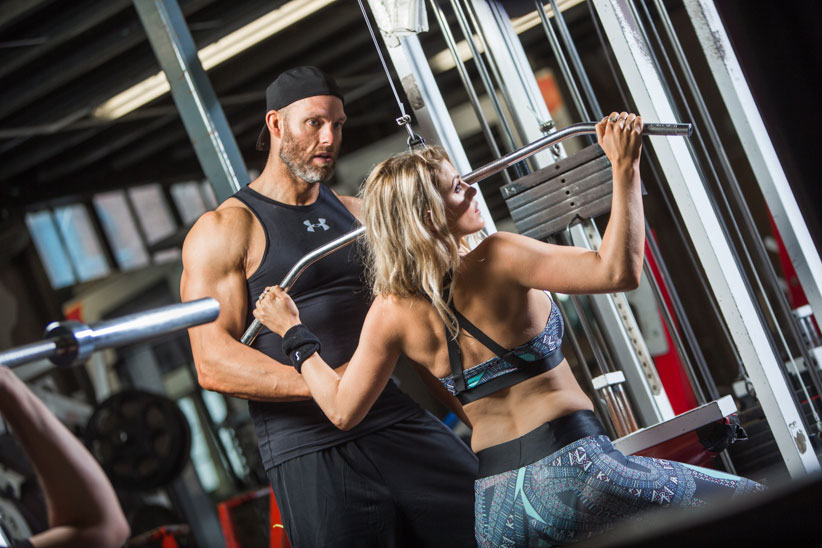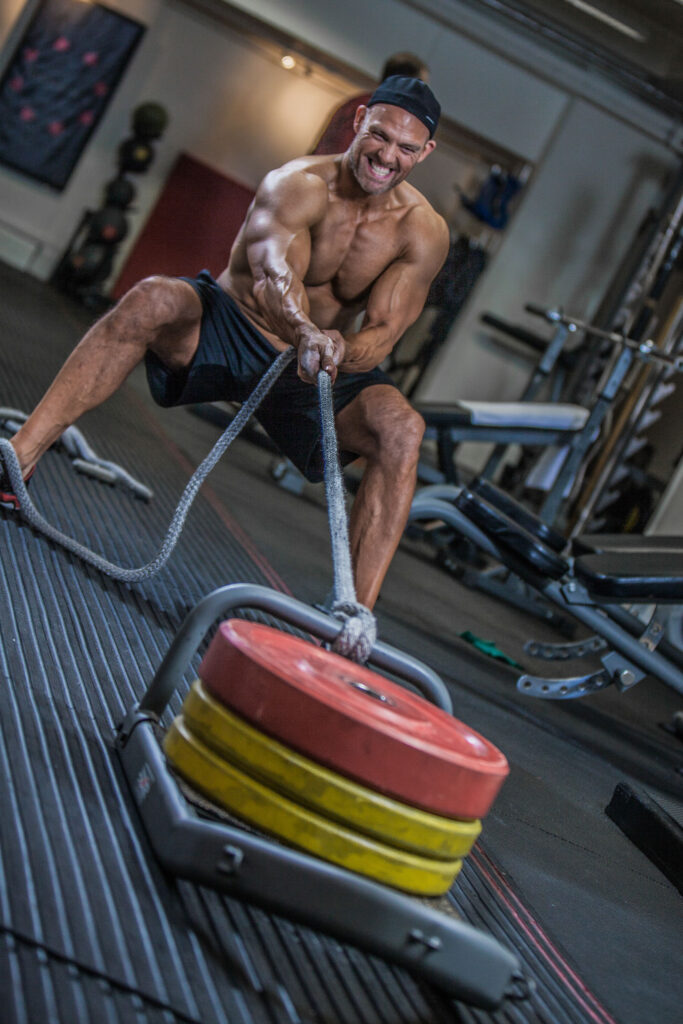 In 2017, I launched a Fit at 40 Campaign alongside a bestselling DVD as I believe 40+ is still a great age to make a huge difference to your health, lifestyle and body shape. I have spent years researching the most productive and progressive ways to train the body and it is my aim to use this knowledge to help as many people as possible become the best version of themselves.
As someone who has undergone both the highs and lows of health and fitness, I understand the challenges regularly faced that can prevent you from achieving your goals. Together we will set realistic targets to attain sustainable, life-changing results.